Messages from 6 September 2020

Helmi Tischler-Venter

Competition | Anyone who believes that muscle-bound gladiator's food consists mainly of meat acids is wrong. The ancient super-athletes were also known as "barley men" or "grain eaters" and ate a purely vegetarian diet. As part of a project at the University of Regensburg, writer Christian Eckert trained, fought, ate like a model athlete in Rome and learned to appreciate their diet.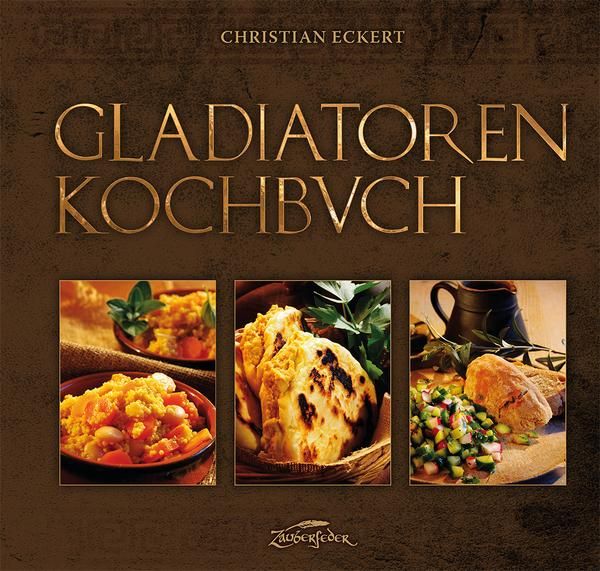 Deardorf/Brunswick. The muscular guys were truly professional fighters of the Roman Empire. "Gladiators were high-performance athletes and represented the absolute pinnacle of ancient combat power." There were different types of gladiators with different weapons. They are trained in five combat elements: Basic (Strength, Endurance, Speed), Movement, Skill, Tactics and Strategy, with the goal of improving their combat abilities.
Eckert noticed that in the Gladiator Project, despite a very high amount of training, participants experienced little or no muscle pain and everyone recorded greater agility and performance. Most notably, overweight weight loss and underweight weight gain were attributed to the gladiator's specific diet. Its carbs and protein requirements were met by eating barley and soybeans, which are much easier to digest than meat. Also the food was alkaline. Soy is now known to lower the glycemic index of foods. Soybeans and barley in one dish will give the athlete's body a constant supply of sugar, which will provide him with energy for hours.
The rigorous training and diet of gladiators was often emphasized with festivals involving meat, fish, and wine. Eckert brings the gladiator lifestyle to the modern era and sets six rules. Buy foods that are as unprocessed as possible. Fill your stomach and enjoy the food. Enjoy food on Sundays and public holidays. Learn to cook and eat food that is appropriate for the season and region.
The three variants represent the perfect diet even for a modern person. For Roman cuisine, garum, a spice sauce made by fermenting fish with salt, can be replaced with premium Asian fish sauce or light soy sauce. . "Moretum," a white cheese cream made from goat's cheese, olive oil and various herbs served along with lime at all Roman festivals, is also commonly Roman. Chickpea paste, also known as "hummus," is a puree of chickpeas with garlic, olive oil, cumin, black pepper and honey.
The gladiators' main dish was "pulse", a stew made from barley and beans. The dish has many variations. Made from garlic, white beans, onions, hard cheese, green asparagus, millet and carrots, capers and olives, millet and chickpeas or millet and zucchini and spelled white beans, wheat, beans or red lentils, chickpeas and carrots.
The Romans loved all variations of bread, most of which were made from wheat ground by the baker for fire protection. To bake your own bread, all you need is flour, sea salt, yeast and water. Delicious pan buns or stuffed flatbreads are also quick and easy to bake, and the "flat bread with mushrooms and onions" is clearly the forerunner of pizza.
The Romans ate vegetables between appetizers and courses, as well as salads, served cold or hot. We recommend the Savoy cabbage recipe, which is a mixture of cabbage, beans, barley, and shrimp. Broccoli, barley, artichoke, broccoli with shrimp in almond sauce or a combination of beans with capers and olives are also delicious. Salads with braised wine onions or sauerkraut, apples and beans, leaf salad with bulgur or cucumber salad with sheep cheese are also delicious.
Onion-based soups fried in olive oil, refined with herbs and optionally served with black olives and white beans or lentils, chickpeas, carrots or mushrooms, onions and zucchini are sure to be a hit. The recipes for egg omelette with sheep cheese and green onion, pancakes with mushrooms and chestnuts, and fried zucchini are mouth-watering just reading.
The beautifully designed cookbook includes illustrations for each recipe and lots of background information, as well as drawings and photos of historical gladiators. Published by Zauberfeder-Verlag, ISBN 978-3-938922-99-6. www.zauberfeder.de
If you wish to win, please send an email to Redaktion@ww-kurier.de by 10 September with your full name and full postal address. television

---
More on this: Book Help

Region: Dierdorf and surrounding areas
Become a fan of NR-Kurier.de regional edition Dierdorf on Facebook!